September 06, 2017
Multigene Test May Help Identify Hereditary Kidney Cancers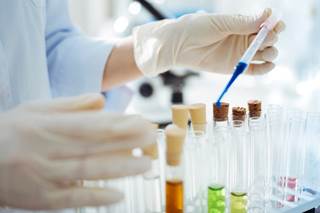 Hereditary kidney cancer syndromes are often diagnosed by astute clinicians who recognize that there is more to a patient's diagnosis then just the random event of getting cancer.
A multigene panel test could be a useful diagnostic tool to help clinicians identify patients with a hereditary kidney cancer syndrome, according to the results of a study published in Cancer.1
"We know that a large number of patients with kidney cancer have an inherited predisposition," study researcher Brian Shuch, MD, of the department of urology at Yale School of Medicine in New Haven, Connecticut, told Cancer Therapy Advisor. "We are now able to test these patients with a multigene panel that can facilitate identification of a germline variant."
According to Dr Shuch, the panel tested for 19 genes currently known to increase the risk for kidney cancer. All of these genes are inherited genes — called germline variants — and are possessed in every cell of the patient's body.
The study included 1235 patients who underwent targeted multigene panel testing between 2013 and 2016. The median age of patients was 46, significantly younger than the United States population of people with kidney cancer (46.2 vs 63.2; P < .001).
The panel identified several inherited genes including folliculin (FLCN) and fumarate hydratase (FH). Overall, 6.1% of patients were positive for a germline variant, 75.5% of patients were negative, and 18.4% had inconclusive results. Mutations were found in 15 of the genes evaluated in the test.
Tuberous Sclerosis Complex 2 (TSC2), mesenchymal epithelial transition factor proto-oncogene (MET), and PMS1 homolog 2 (PMS2) had the highest rates of variants of unknown significance and were identified in 2.7%, 2.2%, and 1.7% of patients, respectively.
The researchers noted that early onset age was the only factor identified as predictive of a positive test on multivariate analysis (odds ratio = 0.975; P = .0052).