July 22, 2014
Metabolite Hinders Kidney Cancer Progression
the Cancer Therapy Advisor take:
The most common form of kidney cancer is clear cell renal cell carcinoma (ccRCC), which is when glycogen and fat deposits are increased in affected kidney cells. When patients get their tumors removed early in the disease, their 5-year survival prognosis is positive.
However, prognosis becomes poor when FBP1, an enzyme that plays an important role in metabolism regulation, gene expression is lost. According to a study published online in Nature, the enzyme FBP1 binds to a transcription factor in kidney cell nuclei and hinders the cell's energy production.
Celeste Simon and colleagues from the Perelman School of Medicine at the University of Pennsylvania analyzed kidney cancer cells and found that not only was FBP1 missing in all cases, but the tumor cells produced energy up to 200 times more quickly than healthy cells. The Kreb's cycle is a series of biochemical reactions that produces ATP, a form of energy, from fats, proteins, and carbohydrates.
However, in ccRCC, the Kreb's cycle is hyperactive, and lipid production is greatly increased. Since ccRCC affects the protein von Hippel-Lindau (VHL) and hypoxia inducible factors (HIFs) expression, this affects the Kreb's cycle. Simon said that liver cancer has a loss of FBP1 expression as well.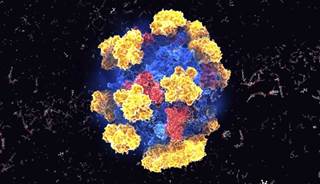 Metabolite Hinders Kidney Cancer Progression
In an analysis of small molecules called metabolites used by the body to make fuel in normal and cancerous cells in human kidney tissue, a research team from the Perelman School of Medicine at the University of Pennsylvania identified an enzyme key to applying the brakes on tumor growth.
Related Resources
Sign Up for Free e-newsletters
Regimen and Drug Listings
GET FULL LISTINGS OF TREATMENT Regimens and Drug INFORMATION