December 09, 2015
Wider Surgical Margins Do Not Reduce Ipsilateral Breast Tumor Recurrence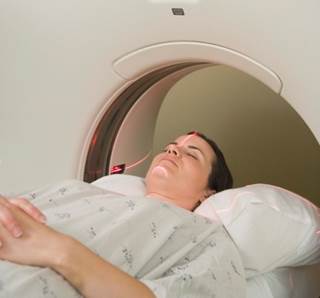 Residual disease but not surgical margin width predicts ipsilateral breast tumor recurrence.
SAN ANTONIO—Residual disease but not surgical margin width predicts ipsilateral breast tumor recurrence (IBTR), according to authors of a Danish study presented at the 2015 San Antonio Breast Cancer Symposium.1
"Increased risk of ipsilateral breast tumor recurrence (IBTR) was associated with having a final positive margin," reported lead author Anne Bodilsen, MD, of Aarhus University Hospital, in Denmark. "No improved local control was found with negative margins larger than 1 mm and increased risk of IBTR was associated with residual disease at re-excision."
Overall survival was not affected by repeat surgery and an overall low rate of IBTR was seen, Dr Bodilsen reported.
While most women with invasive breast cancer are treated surgically with breast conserving surgery (BCS), "many subsequently undergo re-excision to obtain clear margins," said Dr. Bodilsen.
But how to define "sufficient negative margin" remains unclear and controversial, she explained.
The study team therefore sought to assess the association between margin width and IBTR, to identify factors associated with residual disease after repeat surgery, and to determine the effect of re-excision on IBTR, in a population-based nationwide cohort.
The study included a total of 11900 Danish patients who had undergone BCS for unilateral invasive breast cancer between 2000 and 2009, and who had undergone whole-breast irradiation (WBI) with the option of systemic adjuvant therapy.
At a median follow-up of 4.9 years, the cumulative IBTR rates at 5 and 9 years were 2.4% and 5.9%, respectively. A positive margin "did increase the risk of IBTR" (hazard ratio [HR] 2.52; 95% CI: 1.02-6.23), regardless of margin width, Dr Bodilsen reported.
"Twenty percent of all patients had residual disease in re-resected tissue," she said. "Twenty-three percent of these were invasive carcinoma and 63% were DCIS; 14% had both DCIS and invasive carcinoma."
RELATED: Uncertainty Remains Regarding Moderate-Penetrance Breast Cancer-Predisposing Genes in Treatment
"Other factors associated with increased IBTR were young age (age ≤ 40 years: HR 5.11; 95% CI: 2.77-9.45; P < .001), more than 4 positive lymph nodes (HR 1.60; 95% CI: 1.05-2.46; P = .008), and re-excision (HR 1.54; 95% CI 1.16-2.03; P = .002)," detailed Dr Bodilsen.
In adjusted analyses, receiving chemotherapy (HR 0.45; 95% CI 0.33-0.61; P < .001) reduced risk of IBTR as did being estrogen-receptor positive, treated with (HR 0.35; 95% CI 0.25-0.49) or without (HR 0.43; 95% CI 0.31-0.60) adjuvant endocrine therapy (P < .001), she reported.
Reference
Bodilsen A, Bjerre K, Offersen BV, et al. Importance of margin width and re-excision in breast conserving treatment of early breast cancer; a Danish breast cancer cooperative group study of 11,900 women. Oral presentation at: San Antonio Breast Cancer Symposium 2015; December 9, 2015; San Antonio, TX.