June 12, 2014
Aldoxorubicin Bests Doxorubicin in Soft Tissue Sarcoma
the Cancer Therapy Advisor take:
The current standard of care for soft tissue sarcomas is doxorubicin, but results from a phase 2b study, which were presented at the 2014 ASCO Annual Meeting, indicate that aldoxorubicin may be a better first-line treatment option. Among patients randomly assigned treatment with aldoxorubicin, progression-free survival (PFS) was significantly improved by 79% to 104%. Overall response rate (ORR), which ranged from 21.7% to 23.8% in the aldoxorubicin group, was also considerably better than that observed in the doxorubicin group (0% to 5%). Further, the percentage of patients who experienced some tumor shrinkage was higher in the aldoxorubicin group (60.8% to 64.5%) versus the doxorubicin group (39.4% to 41.2%). In terms of safety, the researchers reported that toxicities of aldoxorubicin were consistent with those of doxorubicin. More patients receiving aldoxorubicin, however, experienced grade 3 and grade 4 treatment-related adverse events, including neutropenia, mucositis, and nausea or vomiting. None were treatment-limiting, according to the researchers, and cardiotoxicity was lower than in the doxorubicin group. Aldoxorubicin continues to be studied in a global phase 3 trial.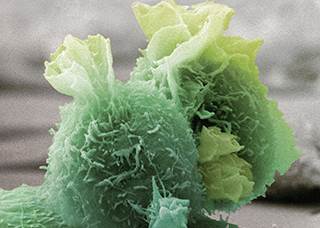 Aldoxorubicin Bests Doxorubicin in Soft Tissue Sarcoma
(BUSINESS WIRE)-- CytRx Corporation (Nasdaq: CYTR), a biopharmaceutical research and development company specializing in oncology, today announced updated results from its ongoing multicenter, randomized, open-label global Phase 2b clinical trial investigating the efficacy and safety of aldoxorubicin compared with doxorubicin as first-line therapy in subjects with metastatic, locally advanced or unresectable soft tissue sarcomas.
Related Resources
Sign Up for Free e-newsletters
Regimen and Drug Listings
GET FULL LISTINGS OF TREATMENT Regimens and Drug INFORMATION