November 26, 2014
For Advanced Ewing Sarcoma, Olaparib Alone Not Effective
the Cancer Therapy Advisor take:
According to a new study published in the journal BMC Cancer, researchers have found that olaparib, a novel poly ADP ribose polymerase (PARP) inhibitor, was safe but not effective for the treatment of patients with advanced Ewing sarcoma who have progressed after standard chemotherapy.
For the phase 2 study, researchers sought to investigate the use of olaparib in patients with Ewing sarcoma after preclinical trials showed antitumor activity with olaparib against Ewing sarcoma cells. Researchers enrolled 12 adult patients with radiographically measurable metastatic Ewing sarcoma and each participants received olaparib 400mg orally twice daily until disease progression or unacceptable toxicity.
Researchers measured tumor size by CT or MRI at 6 and 12 weeks after olaparib administration, followed by every 8 weeks. Results showed no complete or partial responses. Four patients had stable disease and eight patients had progressive disease at best response. The median duration to disease progression was 5.7 weeks. Therefore, researchers discontinued further enrollment.
Adverse effects with olaparib were similar with other studies that have investigated the PARP inhibitor.
Despite the lack of efficacy with olaparib alone, other studies are currently investigating the use of olaparib in combination with cytotoxic chemotherapy for the treatment of adult patients with Ewing sarcoma.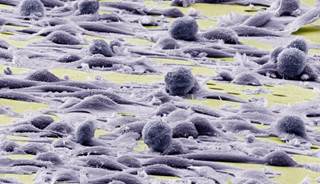 Olaparib was safe but not effective for the treatment of patients with advanced Ewing sarcoma.
This study aimed to translate that observation into a clinical trial to assess the efficacy and tolerability of olaparib, a PARP inhibitor, in patients with advanced
Ewing sarcoma (EWS)
progressing after prior chemotherapy.
Related Resources
Sign Up for Free e-newsletters
Regimen and Drug Listings
GET FULL LISTINGS OF TREATMENT Regimens and Drug INFORMATION