May 02, 2017
Genetic Profiling May Guide Checkpoint Inhibition in Sarcoma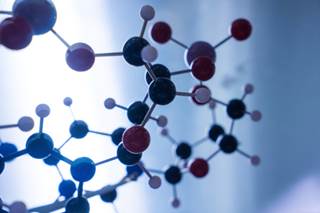 Clinical trials evaluating for genetic expression among sarcomas to guide immunotherapeutic treatments, including PD-1 and PD-L1 inhibition, are warranted.
Genetic analysis may predict which sarcoma subtypes will respond to checkpoint inhibition, according to an article published in Cancer.1
Sarcoma, although ostensibly rare, are associated with a low median survival of about 12 to 18 months. The particular subtype and degree of genetic heterogeneity could predict whether immunotherapy via PD-1, PD-L1, or CTLA-4 inhibition would be effective for patients with sarcoma, a disease with "unique and diverse biologic features."
For this study, researchers evaluated genetic expression among tumors from 81 patients with sarcoma; immunohistochemistry for PD-1/PD-L1 and T cell receptor V-beta gene sequencing were also performed.
The included sarcoma subtypes were liposarcoma (27), leiomyosarcoma (19), pleomorphic (20), and synovial sarcoma (15).
Undifferentiated pleomorphic sarcomas had the genetic expression most associated with T cell infiltration, as well as higher levels of PD-L1, PD-1, and T cell infiltration. Synovial sarcoma samples had the lowest T cell infiltration.
High T cell infiltration and clonality were directly linked to high PD-1/PD-L1 expression.
The authors noted that "inflamed" sarcomas — due to chemotherapy, radiotherapy, or others factors — may be more likely to respond to checkpoint inhibition.
RELATED: Nivolumab Fails as Single-agent Treatment for Advanced Uterine Leiomyosarcoma
They concluded that immune profiling may effective guide immunotherapy-based treatment in this disease setting. Clinical trials evaluating for genetic expression among sarcomas to guide checkpoint inhibition are warranted.
Reference
Pollack SM, He Q, Yearley JH, et al. T-cell infiltration and clonality correlate with programmed cell death protein 1 and programmed death-ligand 1 expression in patients with soft tissue sarcomas. Cancer. 2017 May 2. doi: 10.1002/cncr.30726 [Epub ahead of print]