September 27, 2018
Single-Agent Ifosfamide in Childhood Sarcoma Not Linked to Long-Term Nephrotoxicity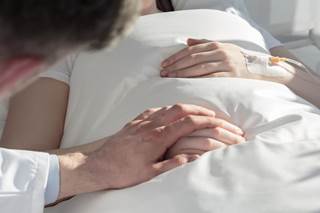 Researchers determined that treatment with ifosfamide in childhood sarcoma did not increase the risk of long-term nephrotoxicity.
Long-term survivors of childhood sarcoma treated with ifosfamide were not at an increased risk for nephrotoxicity, according to a small single-center study.1
"Since the 1980s, ifosfamide was introduced in most of the treatment protocols for childhood soft tissue and bone sarcomas," study researchers wrote. "Ifosfamide may cause glomerular and tubular damage during or after administration, but there are few studies that have examined the long-term nephrotoxicity."
The study looked at long-term outcomes in survivors of childhood sarcoma who had survived longer than 5 years after diagnosis. Of the 87 survivors from the single center, 30 adults were selected for further investigation. The median patient age at diagnosis was 9 years and median age at investigation was 26.
Four of the 30 patients (13.3%) had renal impairment, with 3 of the 4 cases qualifying as chronic kidney disease. Half of the patients had received ifosfamide without confounding factors, such as a diagnosis of genitourinary rhabdomyosarcoma or the administration of another potentially nephrotoxic chemotherapy. These was no renal dysfunction detected among these 15 cases.
"[These] data [are] not consistent with most data that [have] been reported in the literature, so far," the researchers wrote. "However, most published studies have reported data on ifosfamide nephrotoxicity after a short-term follow-up."
Additionally, 4 survivors (13.3%) were diagnosed with hypertension. There was a significant correlation between a hypertension diagnosis and increased body mass index (P = .014).
Reference
Schiavetti A, Pedetti V, Varrasso G, et al. Long-term renal function and hypertension in adult survivors of childhood sarcoma: single center experience [published online September 19, 2018]. Pediatr Hematol Oncol. doi: 10.1080/08880018.2018/1476941