June 20, 2014
Study IDs Predictors of Late Recurrence in Soft Tissue Sarcomas
the Cancer Therapy Advisor take:
Although recurrence more than 5 years after treatment is uncommon in soft tissue sarcomas, long-term follow-up may be integral to detecting late recurrence in some patients with the disease, according to research published in Cancer.
To identify potential prognostic factors for late recurrence, researchers evaluated follow-up data from patients with localized soft tissue sarcoma from the French Sarcoma Group database from 1990 to 2005. Outcomes included cumulative probabilities of late local and metastatic disease.
They found 719 patients who were alive and had experienced no events more than 5 years after diagnosis, 67 of whom developed late local recurrence and 42 of whom developed late metastatic recurrence. Multivariate analysis suggested that the two factors—internal trunk location and tumor size greater than 100 mm—were independently linked to a higher risk for late local recurrence.
The only factor that was independently associated with an increased risk for late metastatic recurrence, however, was a disease grade greater than 1 according to the French Federation of Cancer Centers Sarcoma group.
The researchers concluded that long-term follow-up is important to finding late local disease recurrence in patients with retroperitoneal or very large soft tissue sarcomas and late metastatic recurrence in those with high-grade disease.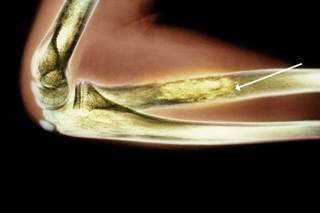 Study IDs Predictors of Late Recurrence in Soft Tissue Sarcomas
Late recurrence of soft tissue sarcoma is relatively uncommon. However, the results of the current study emphasize the critical role of long-term follow-up to detect late local local or metastatic disease.
Related Resources
Sign Up for Free e-newsletters
Regimen and Drug Listings
GET FULL LISTINGS OF TREATMENT Regimens and Drug INFORMATION