May 14, 2015
VDC/ICE Protocol May Be Feasible, Effective for Ewing Sarcoma
the Cancer Therapy Advisor take:
The VDC/ICE protocol was feasible and resulted in comparable results to those reported by cooperative groups in high-income countries in patients with Ewing sarcoma with high tumor burden, a study published in the journal Pediatric Blood and Cancer has shown.
For the study, researchers enrolled 175 patients less than 30 years of age with Ewing sarcoma, 39% of which had metastatic disease.
Of the total population, 52 patients were low-risk and 123 were high-risk. All patients received induction chemotherapy consisting of two cycles of ICE (ifosfamide, carboplatin, and etoposide) followed by two cycles of VDC (vincristine, doxorubicin, and cyclophosphamide), followed by local control.
Low-risk patients then received 10 additional alternating cycles of IE with VDC while those with low-risk disease received two additional courses of ICE.
Results showed that overall response rate after induction was 27.4%. Estimated overall survival was 54.4% and estimated 5-year event-free survival was 51.4%.
Researchers found that patients with localized disease experienced better outcomes than those with metastatic disease, and metastatic disease was the only prognostic factor identified (P < 0.01).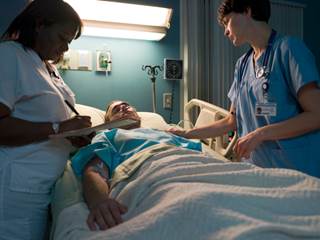 The VDC/ICE protocol was feasible in patients with Ewing sarcoma with high tumor burden.
Large cooperative group studies have shown the efficacy of risk-adapted treatment for
Ewing sarcoma
. However, validation and local adaptation by National cooperative groups is needed.
Related Resources
Sign Up for Free e-newsletters
Regimen and Drug Listings
GET FULL LISTINGS OF TREATMENT Regimens and Drug INFORMATION