November 18, 2016
Cardiac Side Effects May Occur With Immune Checkpoint Inhibitor Combination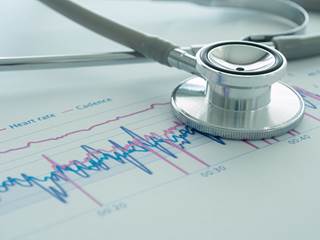 These toxicities are rare, though it is unclear how physicians can screen for them.
There is now concern about rare though possibly fatal cardiac side effects linked to combination therapy using 2 U.S. Food and Drug Administration (FDA)-approved immunotherapies. In a recent article published in The New England Journal of Medicine, researchers describe 2 cases of acute and unexpected fatal myocarditis that occurred in melanoma patients following treatment with a combination of ipilimumab and nivolumab.1
Ipilimumab is an anti-cytotoxic T-lymphocyte-associated protein 4 (CTLA-4) antibody, and nivolumab is an anti-programmed death-1 (PD-1) antibody. On September 30, 2015, the FDA granted accelerated approval to this drug combination for the treatment of patients with BRAF V600 wild-type, unresectable, or metastatic melanoma.2
The approval was based on the demonstration of an increase in the objective response rate, prolonged response durations, and improvement in progression-free survival in a randomized trial. Common adverse reactions with this combination therapy included rash, pruritus, headache, vomiting, and colitis. The most frequent grade 3-4 laboratory abnormalities occurring in at least 5% of patients receiving the combination were increased alanine aminotransferase (ALT), increased aspartate transaminase (AST), increased lipase, increased amylase, hyponatremia, and lymphopenia, according to the FDA.
In 2 case studies described in the present article, a 65-year-old woman and a 63-year-old man, both with metastatic melanoma, were hospitalized nearly 2 weeks after initiation of the combination therapy. The patients presented with vague symptoms, including fatigue and muscle aches. They developed a striking degree of cardiac arrhythmia, and each patient needed a pacemaker to control cardiac electrical activity.
RELATED: Nivolumab and Urelumab Active in Melanoma Regardless of PD-L1 Status
Despite aggressive treatment and high-dose corticosteroids (methylprednisolone), both patients died from myocarditis. According to the article's first author, Douglas Johnson, MD, an assistant professor of medicine and clinical director of melanoma at Vanderbilt-Ingram Cancer Center in Nashville, Tennessee, identifying these rare toxicities is very important, given the widespread use of these drugs. He stressed, however, that these serious toxicities are uncommon, and that the activity of immune checkpoint inhibitors is remarkable for many patients.