December 22, 2014
Non-NK1 Receptor Antagonists Effective Against Chemotherapy-Induced Nausea and Vomiting
the Cancer Therapy Advisor take:
Chemotherapy-induced nausea and vomiting (CINV) can have a serious impact on a patient's quality of life. Without an anti-emetic drug, more than 90% of patients who receive highly emetic chemotherapy agents will experience nausea and/or vomiting.
The authors of a recent review published in the journal Supportive Care in Cancer sought to examine the effects of a combination of adjunctive non-neurokinin 1 receptor antagonist (NK1RA) drugs with 5- hydroxytryptamine 3 (5-HT3) antagonists on adult cancer patients who were administered moderate- or highly emetogenic chemotherapy.
In this study, CINV was classified according to the timing of its occurrence, with acute CINV occurring and resolving within the first 24 hours after chemotherapy, and delayed, after the first 24 hours. Thirteen previous studies, which included 1,669 patients, were reviewed, and a higher level of protection against CINV was observed with the adjunctive medications; however, delayed control of CINV did not improve.
Although symptoms of nausea and vomiting are less severe in the delayed period, they can last longer and therefore result in dehydration and nutritional impairment. The overall complete control of CINV was increased by the adjunctive administration of NK1Ras, but further research is needed into combining these medications into new regimens with 5-HT3 and NK1 antagonists.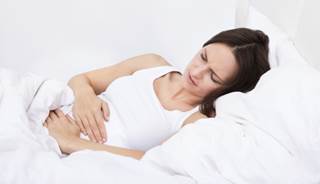 Combination of adjunctive NK1RA drugs with 5-HT3 antagonists in moderate- or highly emetogenic chemotherapy examined.
Chemotherapy-induced nausea and vomiting (CINV)
is a distressing chemotherapy-induced symptom that may adversely impact the quality of life of cancer patients. The authors conclude that adjunctive non-NK1 antagonist medications may be useful for CINV control.
Related Resources
Sign Up for Free e-newsletters
Regimen and Drug Listings
GET FULL LISTINGS OF TREATMENT Regimens and Drug INFORMATION