January 03, 2019
Artificial Intelligence in Skin Cancer: Man vs Machine Redux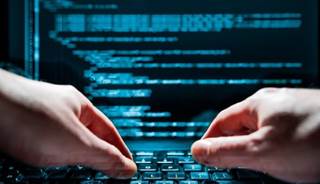 The use of AI in the diagnosis of skin cancer has real potential, yet current algorithms lack standardization and regulatory approval.
Dr Tschandl noted that "experts are not the most appropriate targets when evaluating the clinical applicability of CNNs, but it is end points related to optimal diagnostic management and patient outcomes, that might prove clinical applicability."
Scientists agree that CNN will play an important role in prioritizing high-risk patients, streamlining patient visits, and supporting physicians with image interpretation. However, in associated, notable editorials, other experts re-emphasized the role of dermatologists in defining a threshold for the probability of melanoma, to minimize false positives within CNN algorithms, and in the final evaluation of skin cancer images.6,10
Examination of the skin on the entire body, including visual and tactile assessment, remains essential component of diagnosis — and machines cannot deliver these elements of diagnosis at the current time. In the near future, however, the integration of 3D elements and full body photography capabilities into AI will further enhance the accuracy of prediction.10,11
Although computers hold the promise to surpass the best diagnosticians when it comes to classifying images, the current CNN algorithms suffer from disintegration, a lack of standardization, and no regulatory approval.
References
Esteva A, Kuprel, B, Novoa RA, et al. Dermatologist-level classification of skin cancer with deep neural networks. Nature. 2017;542):115–118.
Annals of Oncology Press Release. Man against machine: Artificial intelligence is better than dermatologists at diagnosing skin cancer. https://www.esmo.org/Press-Office/Press-Releases/Artificial-Intelligence-Skin-Cancer-Diagnosis. Published May 29, 2018. Accessed December 18, 2018.
Nehal KS, Bichakjian CK. Update on keratinocyte carcinomas. N Engl J Med. 2018;379(4):363-374.
Housman TS, Feldman SR, Williford PM, et al. Skin cancer is among the most costly of all cancers to treat for the Medicare population. J Am Acad Dermatol. 2003;48(3):425-429.
Sennaar, K. Machine learning for medical diagnostics-4 current applications. https://emerj.com/ai-sector-overviews/machine-learning-medical-diagnostics-4-current-applications/. Published on December 12, 2018. Accessed on December 18, 2018.
Zakhem GA, Motosko CC, Ho RS. How should artificial intelligence screen for skin cancer and deliver diagnostic predictions to patients? JAMA Dermatol. 2018;154(12):1383-1384.
Haenssle HA, Fink C, Schneiderbauer R, et al. Man against machine: diagnostic performance of a deep learning convolutional neural network for dermoscopic melanoma recognition in comparison to 58 dermatologists. Ann Oncol. 2018;29(8):1836-1842.
Tschandl P, Rosendahl C, Akay BN, et al. Expert-level diagnosis of nonpigmented skin cancer by combined convolutional neural networks [published online November 28, 2018]. JAMA Dermatol. doi: 10.1001/jamadermatol.2018.4378
Gordon LG, Brynes J, Baade PD, et al. Cost-effectiveness analysis of a skin awareness intervention for early detection of skin cancer targeting men older than 50 years. Value Health. 2017;20(4):593-601.
Mar VJ, Soyer HP. Artificial intelligence for melanoma diagnosis: How can we deliver on the promise? Ann Oncol. 2018;29(8):1625-1628.
Smithers BM, Dunn J, Soyer HP. Whither melanoma in Australia? Med J Aust. 2017;207(8):330–331.