August 07, 2015
In Melanoma, Adjuvant Lymph Node Field Radiotherapy Does Not Impact Survival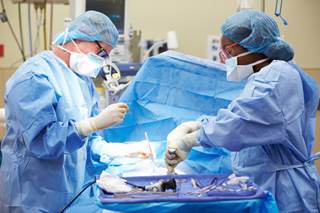 Researchers confirmed that for most patients with melanoma, entry to an adjuvant systemic therapy trial is a preferable first option.
Adjuvant lymph-node field radiotherapy reduced the risk of repeat lymph-node field cancer in patients with melanoma at high risk of further lymph-node field relapse after lymphadenectomy, a new study published online ahead of print in the journal The Lancet Oncology has shown; however, this treatment had no effect on overall survival.1
According to the American Cancer Society, there will be nearly 74,000 new melanomas diagnosed in the United States in 2015, and almost 10,000 Americans are expected to die from the disease.2
"A number of retrospective reviews of adjuvant radiotherapy after lymphadenectomy for patients at high risk of further lymph node field relapse had all suggested that the risk of lymph node field relapse was reduced but there was controversy about whether there was any impact on survival," lead investigator Michael A. Henderson, MBBS, BMedSc, MD, FRACS, Professor of Surgery at The University of Melbourne and co-chair of the Melanoma and Skin Service at Peter MacCallum Cancer Centre in Australia said in an interview with Cancer Therapy Advisor.
"Many clinicians were concerned about the side effects of radiotherapy and in the absence of a proven survival benefit were reluctant to recommend it," Dr. Henderson said.
A previous phase 2 trial of adjuvant radiotherapy confirmed that the morbidity of lymph-node field radiotherapy was minimal and it reduced the risk of recurrence. Therefore, researchers conducted the international, controlled, phase 3 ANZMTG 01.02/TROG 02.01 trial to further evaluate this treatment modality over 6 years of follow-up.3
RELATED: Combination Therapy May Benefit Patients with BRAF V600E/K Mutation-Positive Melanoma
Based on earlier results of the ANZMTG 01.02/TROG 02.01 trial, the National Comprehensive Cancer Network (NCCN) guidelines currently recommend that clinicians consider adjuvant radiotherapy for regional disease in selected patients following resection of clinically appreciable nodes if LDH is less than 1.5 times the upper limit of normal and extranodal tumor extension is present and/or other specific nodes involved and depending on tumor size within a node.3,4
For the study, researchers enrolled 123 with melanoma who had undergone lymphadenectomy for a palpable lymph-node field relapse and were at high risk of recurrence and randomly assigned them 1:1 to receive adjuvant radiotherapy or observation.1