January 31, 2017
Melanoma: A Need for Specialty Clinics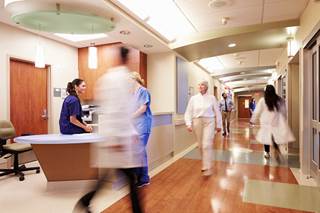 Specialized treatment centers would bring together oncology faculty capable of managing the administration of drugs, including immunotherapies.
New drugs and changes in treatment options for melanoma continue to improve survival rates for patients with advanced disease at diagnosis, but with more options, the complexity of medical care is increased. This complexity, according to a group of researchers, calls for a multidisciplinary approach of bringing together teams of specialists.1
"In an ideal situation," they wrote, "the whole spectrum of medical information including cutting edge science should be considered during the process of clinical decision-making."
Early stages might be treated by a single dermatologist or plastic surgeon. More advanced cases, however, might involve specialists from a number of areas including dermatology, radiology, nuclear medicine, radio-oncology, and neurosurgery, among others.
"In our opinion the best forum for this exchange is a multidisciplinary tumor board," the authors wrote, which would share patient information and debate treatment decisions. Specialized treatment centers would bring together oncology faculty capable of managing the administration of drugs, including immunotherapies, which can cause life-threatening adverse events demanding special attention.
A critical component of the centers, the authors contend, involves "a well-managed biobank," which would offer the advantage of a centralized repository of samples for cutting-edge research. Over time, these biopsies could provide a historical record of incidence and recurrence of a patient's melanoma, as well as a wealth of information for current treatment.
"This should cover really the whole patient history from primary to palliative care—to really get the full evolution of the disease within that individual," said the article's lead author, Reinhard Dummer, MD, vice chairman of the department of dermatology and head of the skin cancer unit at University Hospital Zürich, Switzerland.
Maintaining patient biopsy samples could prove even more valuable as precision medicine based on genomic sequencing and targeted therapies become increasingly available.
"You can have easily 10 or 15 specialty people discussing one case," said Dr Dummer. "And if you consider the money that you need to pay all of these experts…this is obviously increasing the cost of treating every single patient."
According to recent data from the American Cancer Society, skin cancer is the most common of all cancers, with more new cases per year than the combined incidence of breast, prostate, lung and colon cancers.2 And while melanoma accounts for less than 2 percent of skin cancers, it causes the majority of skin cancer-related deaths.
RELATED: SN-MMR for Stratification of SNB-positive Melanoma
Melanoma stands as the fifth most common cancer among men and the sixth most common among women, with about 87,110 new melanomas projected to be diagnosed in 2017 (about 52,170 in men and 34,940 in women). Of those, about 9730 people are expected to die—roughly 1 person per hour.