November 08, 2018
Encorafenib Plus Binimetinib Offers a New Option for MEK+BRAF Inhibition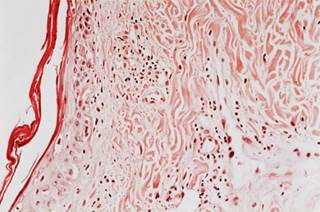 In the immunotherapy era, the optimal setting and sequencing of BRAF+MEK inhibition remains unresolved.
The small-molecule BRAF inhibitor encorafenib plus the selective MEK inhibitor binimetinib were tolerable and provided "clinically meaningful efficacy" for patients with advanced BRAFV600E- and BRAFV600K-mutant melanoma, improving patients' progression-free (PFS) and overall survival (OS) compared with treatment with vemurafenib, according to authors of a preplanned interim OS analysis of the randomized, open-label, phase 3 COLUMBUS trial (ClinicalTrials.gov Identifier: NCT01909453).1
"These are excellent results," said medical oncologist Nikhil Khushalani, MD, vice chair of the department of cutaneous oncology at the Moffitt Cancer Center in Tampa, Florida. "This combination — encorafenib and binimetinib — is certainly very efficacious and would be 1 of the standards of care for patients who need targeted therapy, [and] who have the BRAFV600 mutations."
Encorafenib plus binimetinib is the third BRAF–MEK inhibitor combination therapy to undergo phase 3 clinical testing for the treatment of patients with BRAF­V600-mutant melanoma.
Between December 2013 and April 2015, the study authors enrolled 577 adult patients with locally advanced, metastatic, or unresectable melanoma harboring BRAFV600E or BRAFV600K mutations. Patients were randomly assigned to receive encorafenib with (192 individuals) or without binimetinib (194 individuals), or vemurafenib (191 individuals). At a median follow-up of 36.8 months, the median OS was 33.6 months for patients receiving encorafenib plus binimetinib and 16.9 months for those given vemurafenib (hazard ratio [HR] 0.61; 95% CI, 0.47-0.79; P < .0001).1
However, the authors found no statistically significant advantage to the combination compared with encorafenib alone, without binimetinib (HR 0.81; 95% CI, 0.61-1.06; P = .12).1
The authors of the Array BioPharma- and Novartis-funded study concluded that the findings suggest encorafenib plus binimetinib are "likely to become an important therapeutic option" for patients with BRAFV600-mutant melanoma.1
"The new combination of encorafenib plus binimetinib showed favorable results in terms of the low rates of pyrexia and photosensitivity observed in COLUMBUS," the study authors noted.1 "These data suggest that there are inherent differences in the pharmacological characteristics of the drugs used in BRAF-MEK inhibitor therapy, and that some combinations might provide additional clinical benefits to patients."