October 21, 2015
Sexual Minority Men: A Newly Identified High-risk Group for Skin Cancer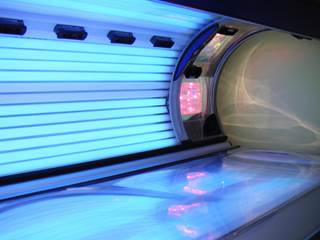 Increased indoor tanning places sexual minority men at high risk for skin cancer.
"Sexual minority men report more tanning bed use and more skin cancers than heterosexual men. This is a newly identified high-risk group that deserves special public health efforts to reduce the burden of skin cancer."1
Eleni Linos, MD, DrPH, assistant professor of dermatology at the University of California, San Francisco, said that's the take-home message of a study reported in JAMA Dermatology she and her colleagues conducted after noticing "a pattern of sexual minority patients coming in with skin cancers at young ages."
"We weren't sure if this was just a coincidence, or if it reflected a more widespread pattern affecting sexual minority men across the country," Dr. Linos told Cancer Therapy Advisor. "So this prompted us to formally study tanning bed use and skin cancer among sexual minority men using national and statewide datasets."
Indoor tanning, considered a preventable risk factor, is linked to 450,000 new cases of skin cancer annually.2 The question is, why do sexual minority men—those who self-identify as homosexual, gay, or bisexual—indoor tan? And, what messages might convince them of its risks?
"Many people like to have a tan because they think that tan skin is more attractive, more youthful appearing, or signifies health," Melissa Peck Piliang, MD, associate program director, dermatology residency and dermatopathology fellowship at the Cleveland Clinic Foundation, Cleveland, OH, told Cancer Therapy Advisor.
RELATED: Allogeneic HSCT Recipients Have Increased Risk for Skin Cancer
"Gay men as a group are particularly image conscious. In my clinical practice, I try to counter this 'tan is beautiful' perception by educating my patients about the negative cosmetic effects of tanning—increased wrinkles, looking older, brown spots and, most importantly, increased risk of skin cancer," Piliang said.
Dr. Linos agreed that "tanning beds have no real benefit" and called prevention "essential."