December 03, 2014
Phase II Results Investigating Nivolumab for Metastatic Renal Cell Carcinoma
the Cancer Therapy Advisor take:
A phase III trial recently published in the Journal of Clinical Oncology reviewed nivolumab, a fully human immunoglobulin G4 programmed death-1 immune checkpoint inhibitor antibody that restores T-cell immune activity, for dose-response relationship, safety, and antitumor activity when given to patients with metastatic renal cell carcinoma.
The study randomly assigned patients with clear-cell metastatic renal cell carcinoma who had previously received treatment with agents that target the VEGF pathway to received nivolumab intravenously at a dose of 0.3 mg/kg, 2 mg/kg, or 10 mg/kg every 3 weeks. The study's primary objective was to measure the dose-response relationship in terms of progression-free survival.
The study's secondary objectives were safety, overall survival, and objective response rate. The study included 168 patients. Sixty patients were in the 0.3 mg/kg nivolumab cohort, 54 patients were in the 2 mg/kg nivolumab cohort, and 54 patients were in the 10 mg/kg nivolumab cohort. Within all of the cohorts, 118 patients had previously received one or more prior systemic regimen.
The median progression-free survival among the cohorts was 2.7 months, 4 months, and 4.2 months, respectively (P=0.9). Overall response rate among the cohorts was 20%, 22%, and 20%, respectively, and medial overall survival was 18.2 months (80% CI, 16.2 to 24.0 months), 25.5 months (80% CI, 19.8 to 28.8 months), and 24.7 months (80% CI, 15.3 to 26.0 months), respectively.
Adverse events were recorded and the most frequent was fatigue—19 patients (11%) experienced adverse events that were categorized as grade 3 or 4.
The researchers concluded that nivolumab showed a manageable safety profile and antitumor activity for all three dose administrations. There was no dose-response relationship identified in relation to progression-free survival. Researchers thus indicate that further phase III testing is warranted.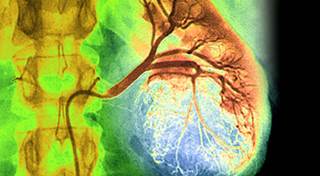 Nivolumab was given to patients with metastatic renal cell carcinoma.
This phase II trial assessed the antitumor activity, dose-response relationship, and safety of nivolumab in patients with
metastatic renal cell carcinoma (mRCC)
. Nivolumab demonstrated antitumor activity with a manageable safety profile across the three doses studied in mRCC. No dose-response relationship was detected as measured by PFS.
Related Resources
Sign Up for Free e-newsletters
Regimen and Drug Listings
GET FULL LISTINGS OF TREATMENT Regimens and Drug INFORMATION